Connect Leceipt with SAP Business One to enable e-Tax Invoice & e-Receipt in real time.
By pulling invoices created with Leceipt from SAP Business One to be able to issue e-Tax Invoice & e-Receipt documents without the user having to waste time entering new information.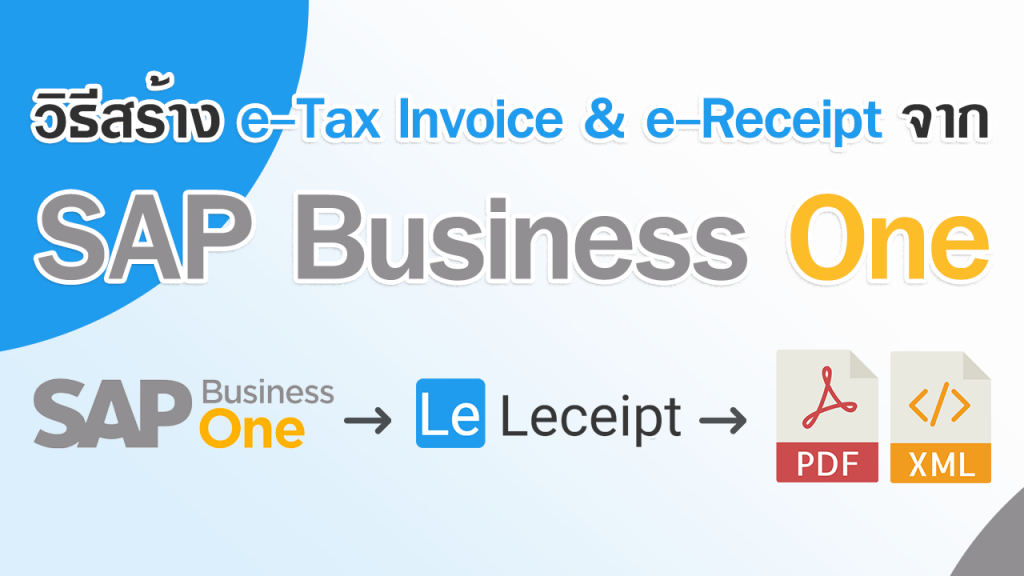 which has outstanding features as follows
Create multiple documents at once
Email multiple files at a time
Documents can be printed out in paper format.
Supports documents in PDF and XML formats (for sending to the Revenue Department) and has image files for sending via Line as well.
Send PDF files via email and SMS
See more : Creating e-Tax Invoice & e-Receipt Documents from SAP Business One System.
Leceipt program, we are a program to issue electronic tax invoices. which can support linking with external programs to create e-Tax Invoice & e-Receipt documents.
Can follow news information at: https://www.facebook.com/LeceiptOfficial
Contact for inquiries at Line : @leceipt or Tel : 082-579-8555
Email : support@leceipt.com
Written by Supaluck Singjan
18th November 2022.