Create e-Tax Invoice & e-Receipt
from Marketplace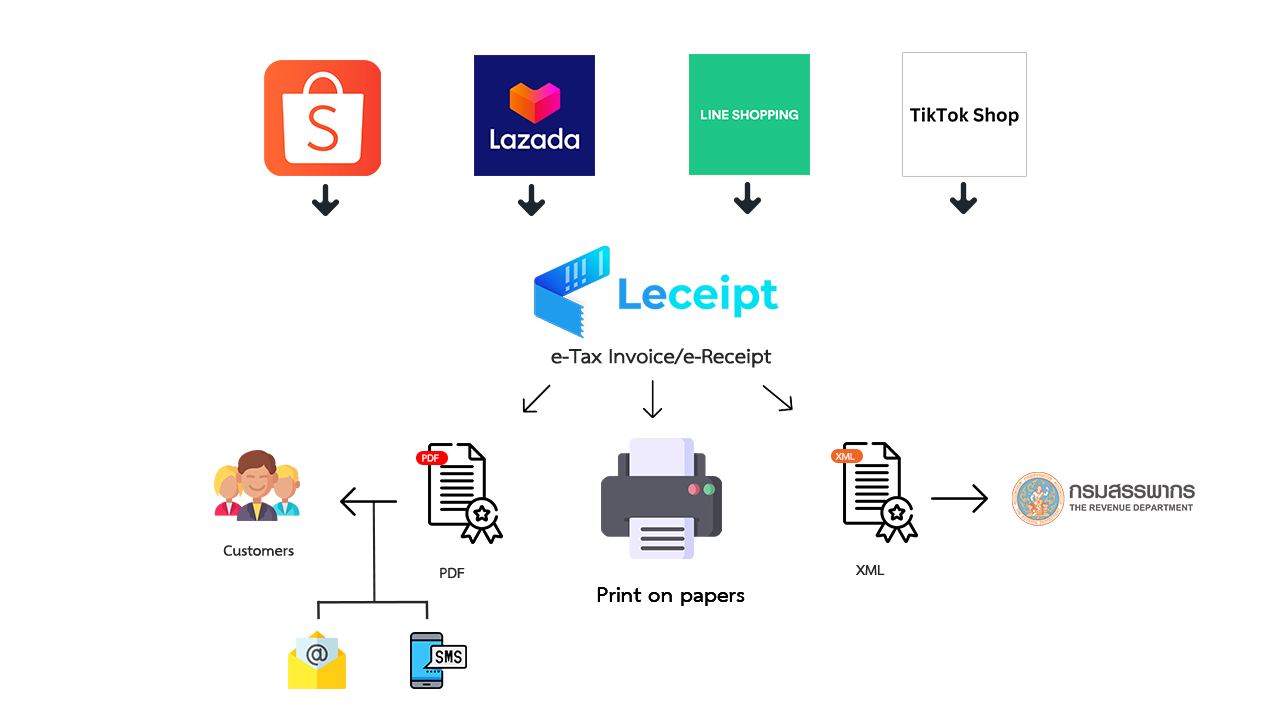 Can create multiple files at the same time
Once the connection between Leceipt and Shopee or Lazada or JD Central is established, multiple documents can be created in just a few clicks. The generated documents are supported in PDF format (which can be sent via Email or SMS to the desired destination). In addition, documents can be printed out in paper format. And supports XML files for sending to the Revenue Department as well.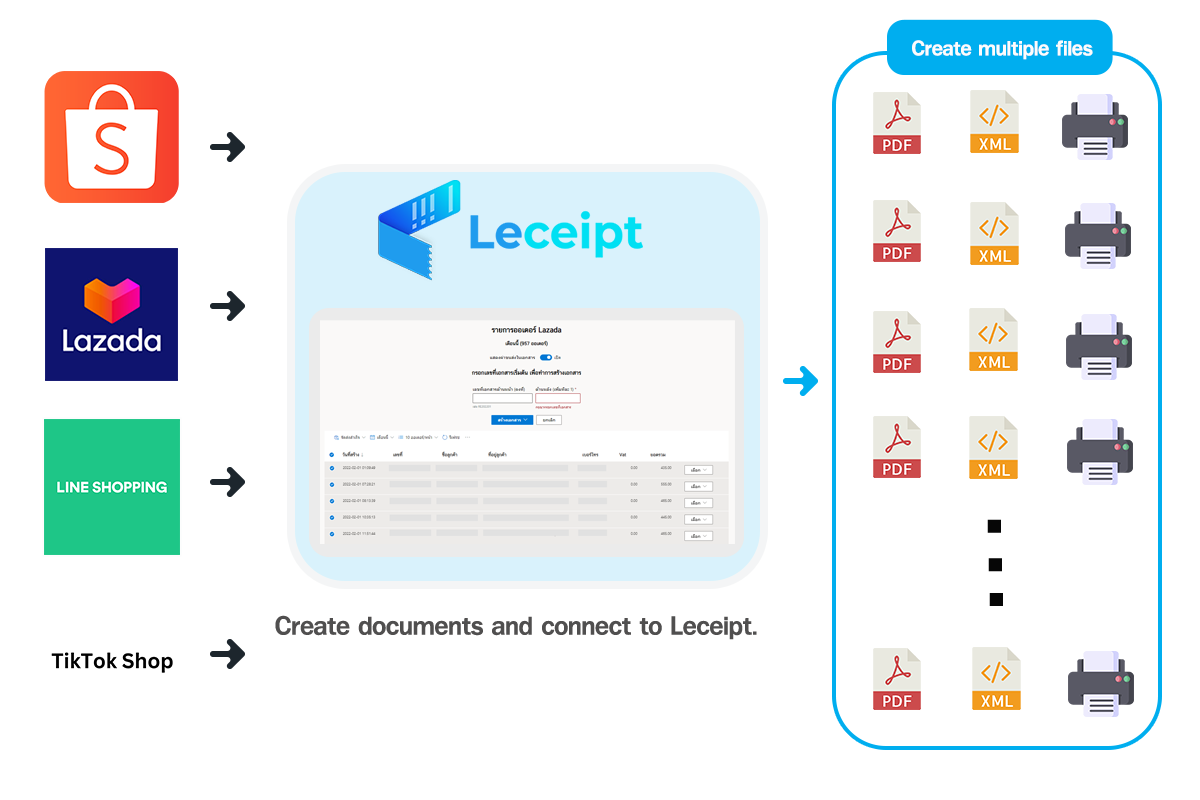 Create files and print them on paper.
No need to access e-Tax Invoice & e-Receipt which supports the following files.
Receipt/Tax Invoice
Receipt/Tax Invoice (ABB)
Receipt
Invoice/Tax Invoice
Delivery invoice/Tax Invoice
Tax Invoice
Create a file to print as Closing Statements, Submit Statements, and Sales Tax Reports.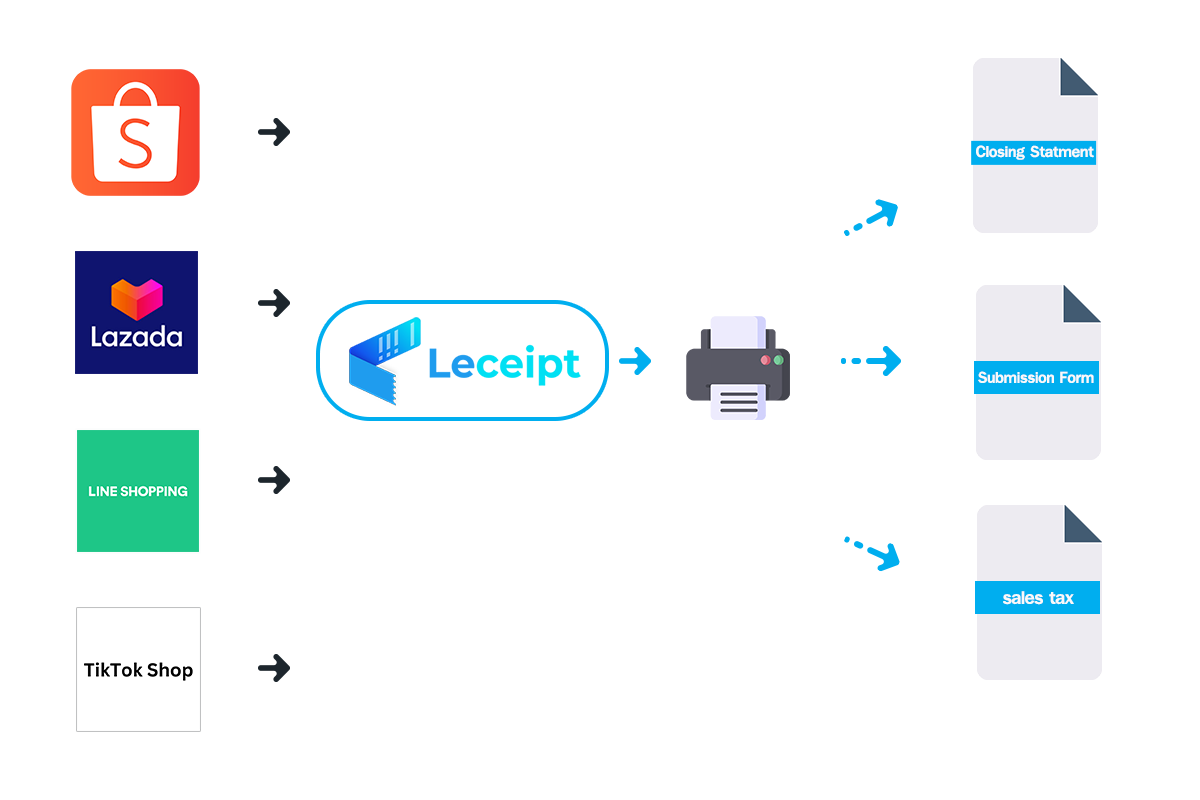 You don't have to key in your own data.
With just a few clicks you can create a large number of documents.