How to delete e-Tax Invoice & e-Receipt documents on Leceipt software?
After coming to the main page of the Leceipt software is completed.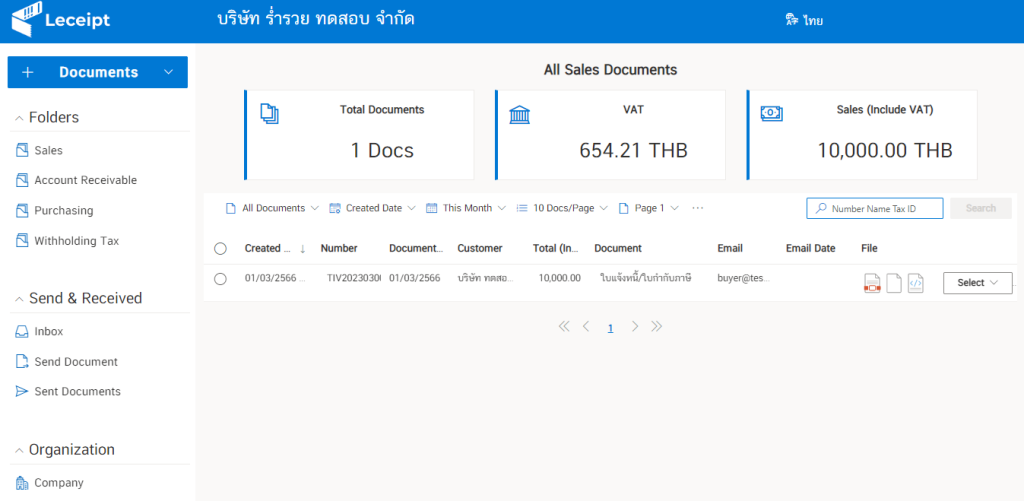 On the left-hand side menu, on the heading "Files", click on "Sales".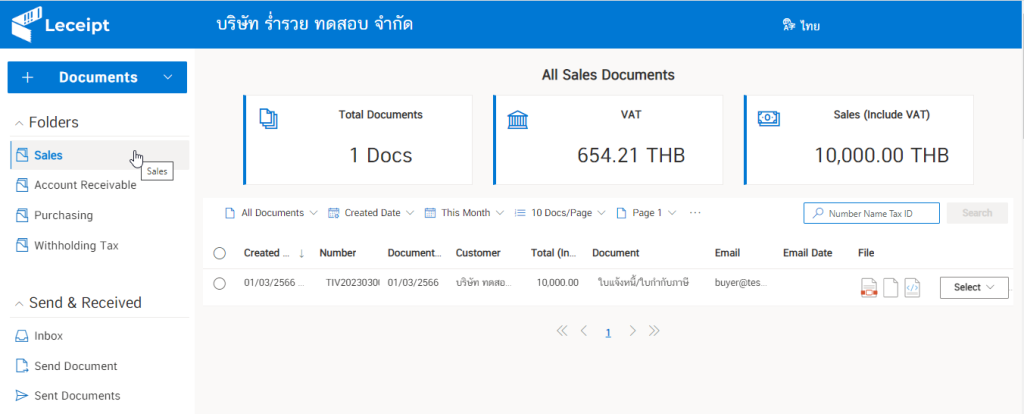 Select the document you want to delete. Then click on the "Select" menu on the right hand side.

Click on "Delete" as shown below.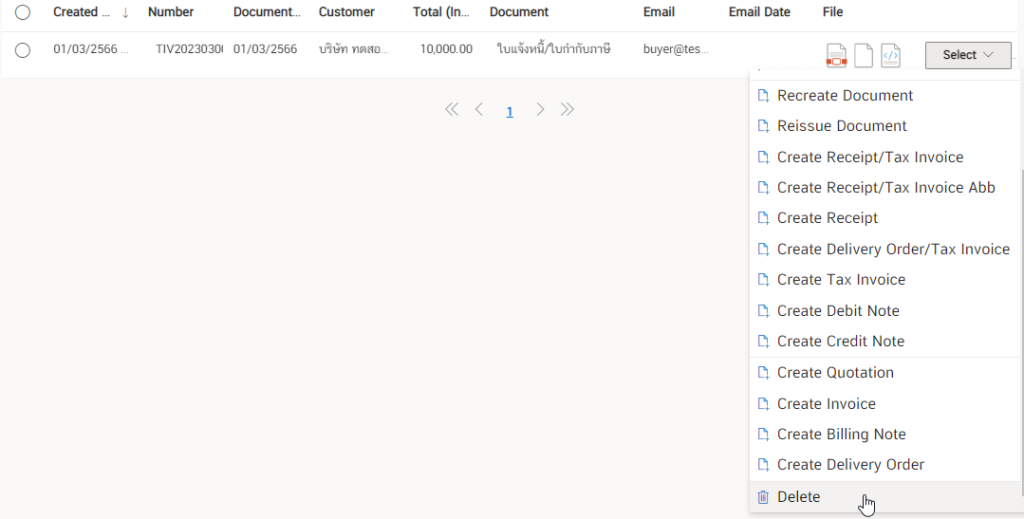 and then click on the "Confirm" button.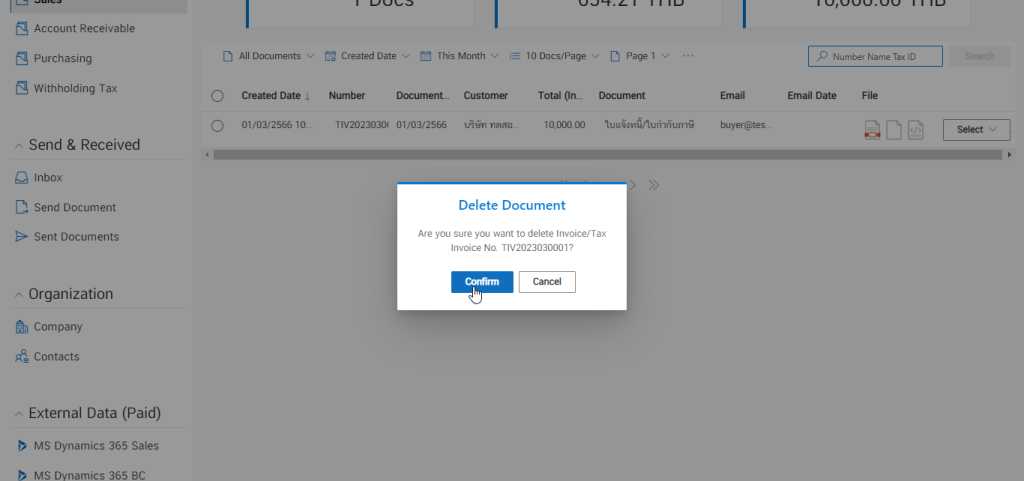 which the document to delete no longer exists